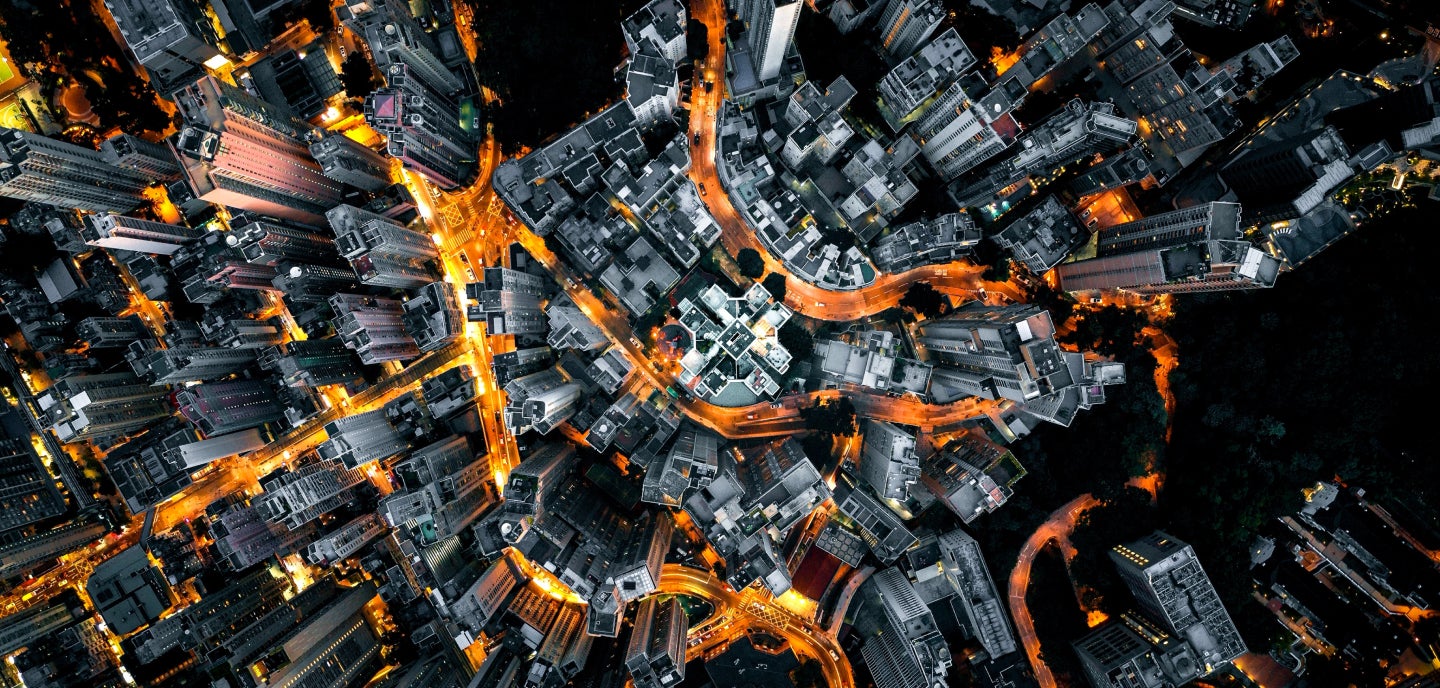 Tapestry
A legal portal supporting the needs of customers globally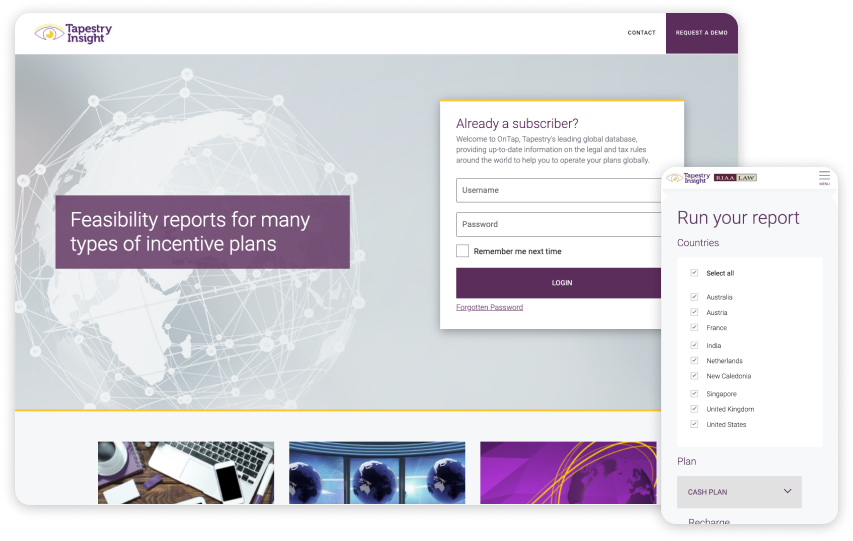 Understanding the brief
Tapestry is a specialist law firm providing online resources to help clients manage legal and tax compliance for global share plans.

A vital part of their service is delivered via their "OnTap" portal enabling customer across 140 countries access a vast database of up-to-date, comprehensive, legal information. Tapestry approached Quba to rebuild their system, in order to improve the experience for their customers.
The landscape
Tapestry's OnTap system services the legal compliance needs for a sizeable list of blue-chip clients who rely on subscribing to OnTap for up-to-date Legal Compliance and legislation documentation. The platform is underpinned by a vast database of legalese, which relies on complex logic to return correct information, based on the specific criteria selected by the end user.
If this system is compromised in any way or doesn't return the required information every time, there could be serious legal implications. We were responsible for the rebuild of the system, aiming to create an elevated digital experience for the portal's clients.
"Our portal is a vital part of our service delivery to our global client base. Quba carried out a technical audit followed by a complete redesign including several new areas and elements of functionality. We are delivering a much improved service to our clients as a result."
A new approach to an existing service
We worked towards Tapestry's initial goals for "OnTap" in multiple steps:
We undertook a technical review of the existing Umbraco system to establish whether it requires a rebuild from the ground up
We moved forward with a complete overhaul of the technical architecture and user interface
We initiated a period of requirements gathering to identify routes to evolving the front end
We implemented improvements to the design and usability and technical advancements that would upgrade the functionality of the system
We redesigned the search and filter interface to improve the user experience within OnTap
The output
The outcome of the work recommended:
An enhanced, highly intuitive, user-friendly experience
A refined search and filter functionality, introducing feature-rich document export in multiple formats and across platforms. Users can produce professional, branded reports easily, transforming how they engage with the portal
An equally redesigned resource library, which increased the value for where users who can locate useful guides and information easily
A white label version of the portal, extending Tapestry's service to the clientele of larger clients
Let's move you forward
Are your digital experiences holding you back in some way, or do you need to propel the business forward, quickly?
Get in touch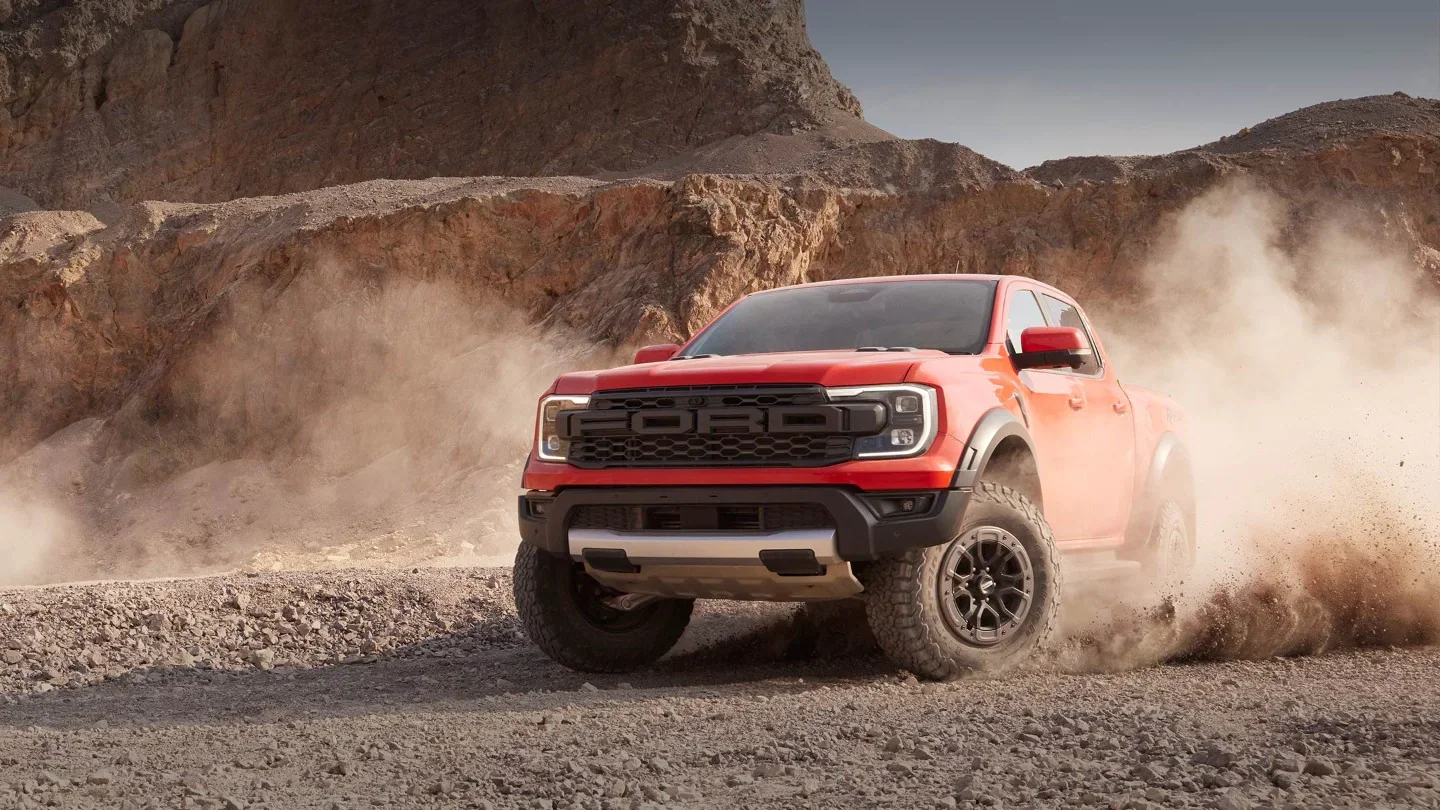 TC Harrison Ford
Giving power back to those in the driving seat