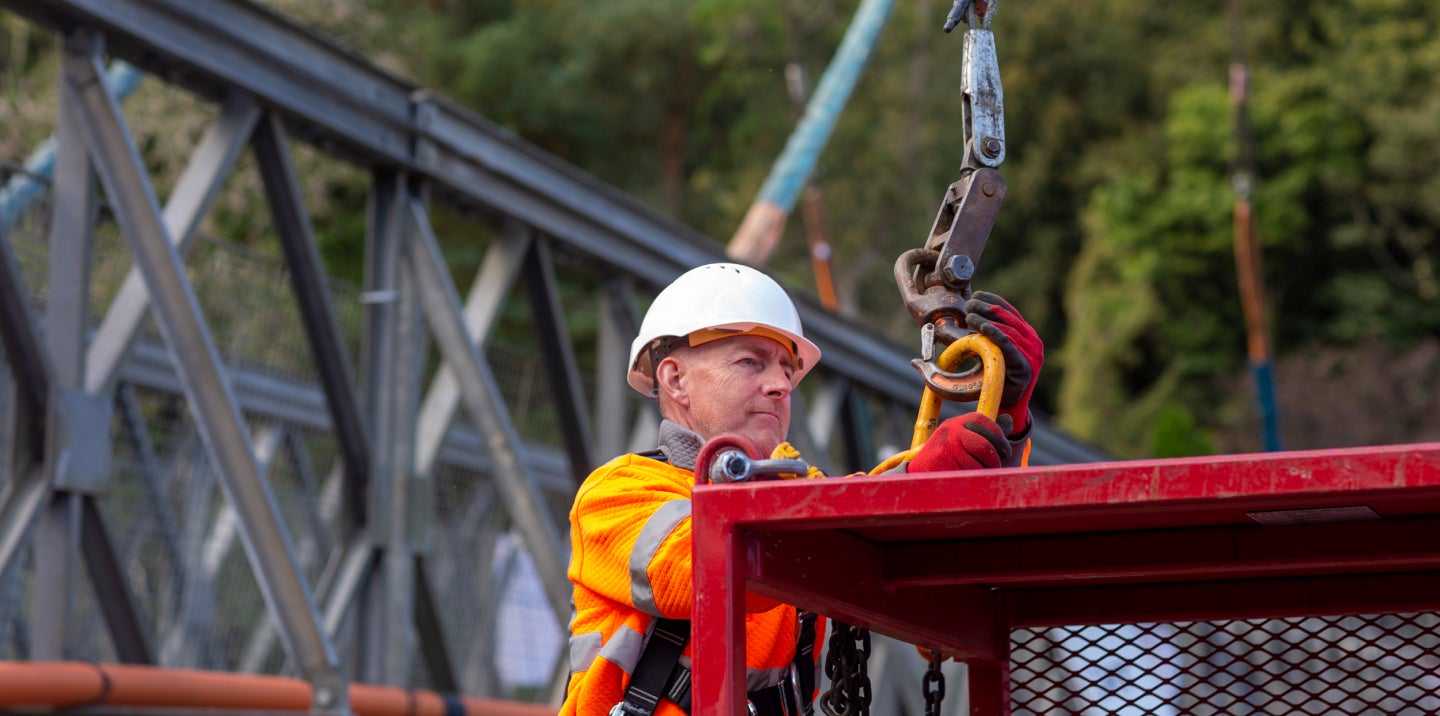 Mabey Hire
An innovative web platform for a global leader in temporary works solutions
Web platform | B2B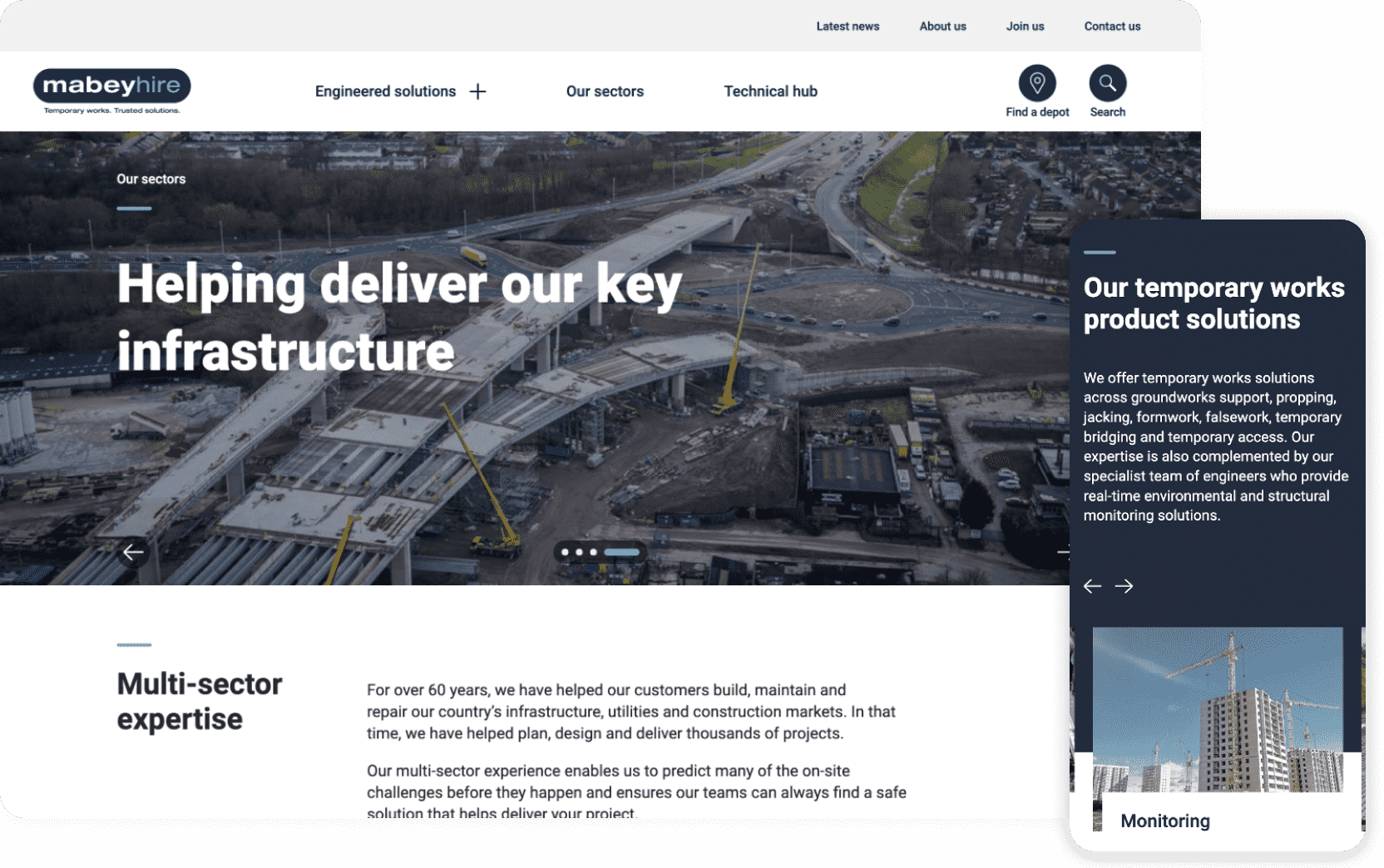 Updating the web presence
Mabey Hire, a global leader in temporary works solutions and equipment, sought to build a new platform for their UK division.
The project, launched in July 2020, aimed to bring their web presence up to date with a new brand and position them as a provider of high end tech engineering solutions.
An evolving brand
Mabey's UK business had evolved into an independent organisation. This resulted in the need for a new web platform that maintained the reputation and authority of the mother brand, while fine tuning the proposition and refreshing the brand's look and feel.
Our work was targeted at understanding the audience and identifying key pain points to inform Mabey's web presence. We focused at improving the existing organisation of information to accommodate the user experience, creating easier points of contact, as well as capitalising on prospect data capture.
"We chose Quba as partners for our new website as we needed a digital agency that were not just technically capable, but combined creativity with a strategic approach. Their early investment in development workshops enabled a strong creative execution and UX. The new site is now delivering a vastly improved brand experience and results."
Setting the foundation for our work
In order to build a revised website architecture that would be in line with Mabey Hire's expectations, while delighting customers throughout their digital journey, we worked to set the foundation that would inform our approach.
We scoped out the role of the website for customers through discovery workshops. This included interviews with key stakeholders within the business, such as their Chief Engineer and Business Development Director.
We identified the user types that navigated the website and their key pain points, to loop the findings into the website's architecture.
We focused on the breadth of Mabey's experience, to create the design and navigation architecture.
We identified opportunities and implemented data capture forms to capitalise on Mabey's opportunities for customer retention.
A solutions focused approach
Our work resulted in:
A powerful new website built on Kentico CMS.
A new structure and page design that champions Mabey's design and digital engineering expertise.
A frictionless navigation that highlights the product category information.
Increased discoverability of the wealth of information available on the website – from extensive libraries of resources to user guides.
A sub-brand, MyConstruct, designed with a decision-tree style set of questions to determine user's requirements; and present the most relevant resources in terms of pre-engineered standard solutions documentation.
Let's move you forward
Are your digital experiences holding you back in some way, or do you need to propel the business forward, quickly?
Get in touch

Avanti Gas
Transforming the digital experience of one of UK's largest "off-grid" energy suppliers