Avanti Gas
Transforming the digital experience of one of UK's largest "off-grid" energy suppliers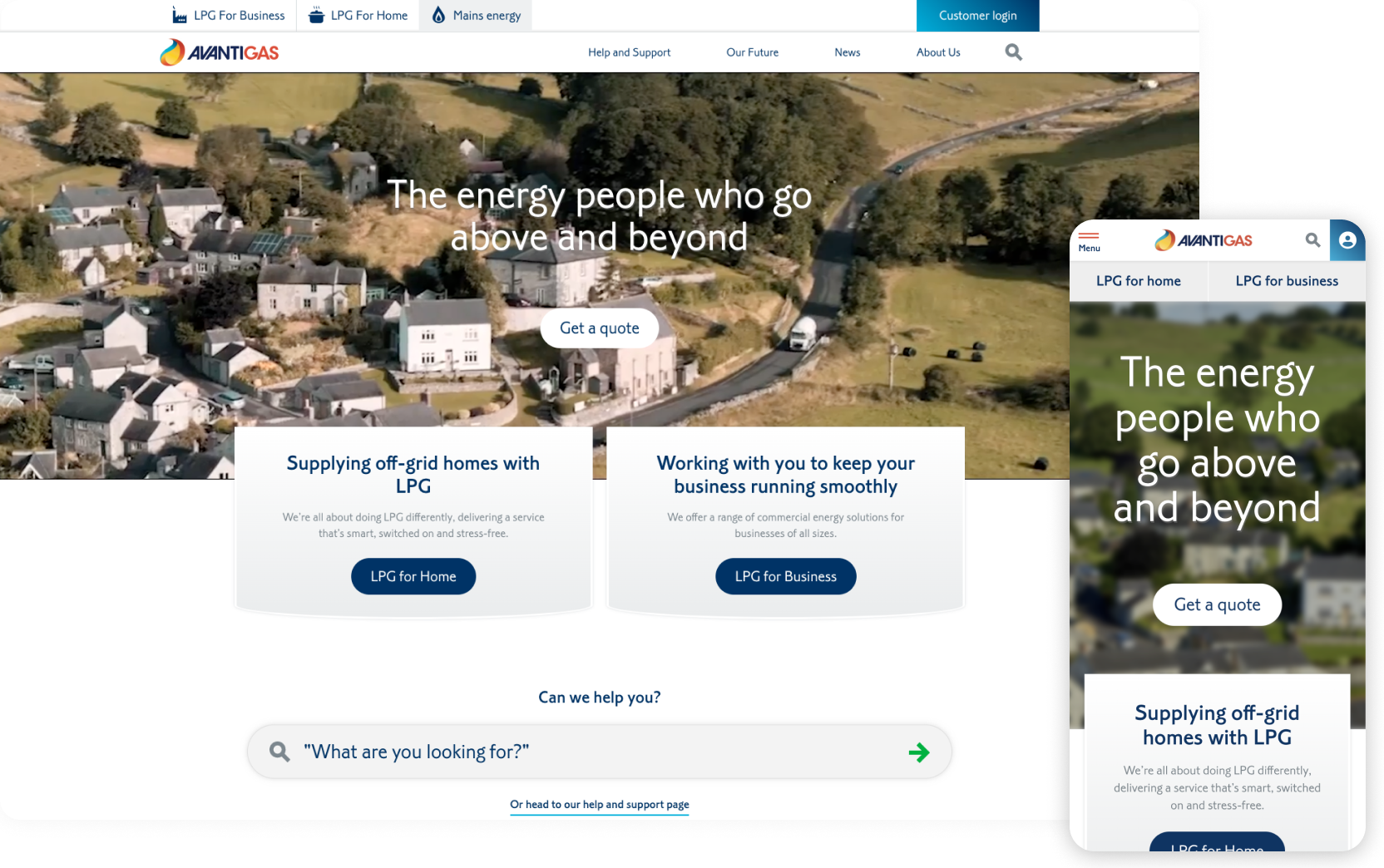 Crafting a new approach to digital
AvantiGas, one of the UK's largest suppliers of off-grid energy solutions, sought a digital transformation project that would refine the company's online service and support offering for existing clients, while driving sales enquiries.
Quba won a competitive pitch to deliver a six-phase digital transformation, including the core website, a customer portal, pricing tools, e-commerce capability and chatbots. AvantiGas was aimed at creating a forward-thinking and intuitive solution that would reflect the company's growth, facilitate internal teams and transform the way the company communicated with their audience.
Usability and digital interactions under a magnifying glass
The evolving customer journey demands an intuitive navigation, is facilitated by streamlined communication processes and seeks a well thought out customer experience. Audiences researching suppliers and their service specifications online, should progress through the funnel seamlessly with a flexible, focused user journey.
A core website that enables a 360 view of the service, including key selling points like maintenance and aftercare-related information, adds to the digital experience. We focused on highlighting the website's business value. Meanwhile, internal processes are streamlined leading to added potential for the content strategy and greater support for customers.
"When we initially tendered for a new digital partner, Quba stood out. The new website has made a huge difference to our sales enquiries. We are really looking forward to delivering the future phases of work together."
Elevating the digital journey
We worked together with AvantiGas to identify the audiences, their needs and the functionality that would create the foundation of their digital transformation.
We immersed ourselves within the team, through a thorough discovery workshop that set the pillars of our work. This expanded into more discussions with internal teams and resulted in defining the business needs from both a sales and support perspective.
We broke down the top-level audience groups further, resulting into sub-groups that would inform the mapping process of the customer journeys and, consequently, the structure of the website.
We focused on maximising usability by aligning user journeys with business objectives, to drive customer interactions online.
We turned to Kentico Portal Engine to structure a flexible experience for internal teams – with a variety of page templates, bespoke back-end controls and the ability to continuously improve key complex user interactions – to balance a structured customer experience with an empowered professional team.
Wrapping it up
The integrated digital journey drives prospective and existing customer groups online for a wide spectrum of interactions. AvantiGas is illustrating their transformative approach to their customers' digital experience.
What did we achieve together?
Added business resilience in providing AvantiGas's professional teams with the tools to continue building the customer experience – and the functionality to empower customers through to the digital journey.
A transformational digital experience for customers, encouraging them to bring more interactions online via a streamlined, intuitive and customer centric platform.
Increased sales enquiries and support requests driven by more focused customer journeys to the various customer segments and their distinct expectations from the website.
Let's move you forward
Are your digital experiences holding you back in some way, or do you need to propel the business forward, quickly?
Get in touch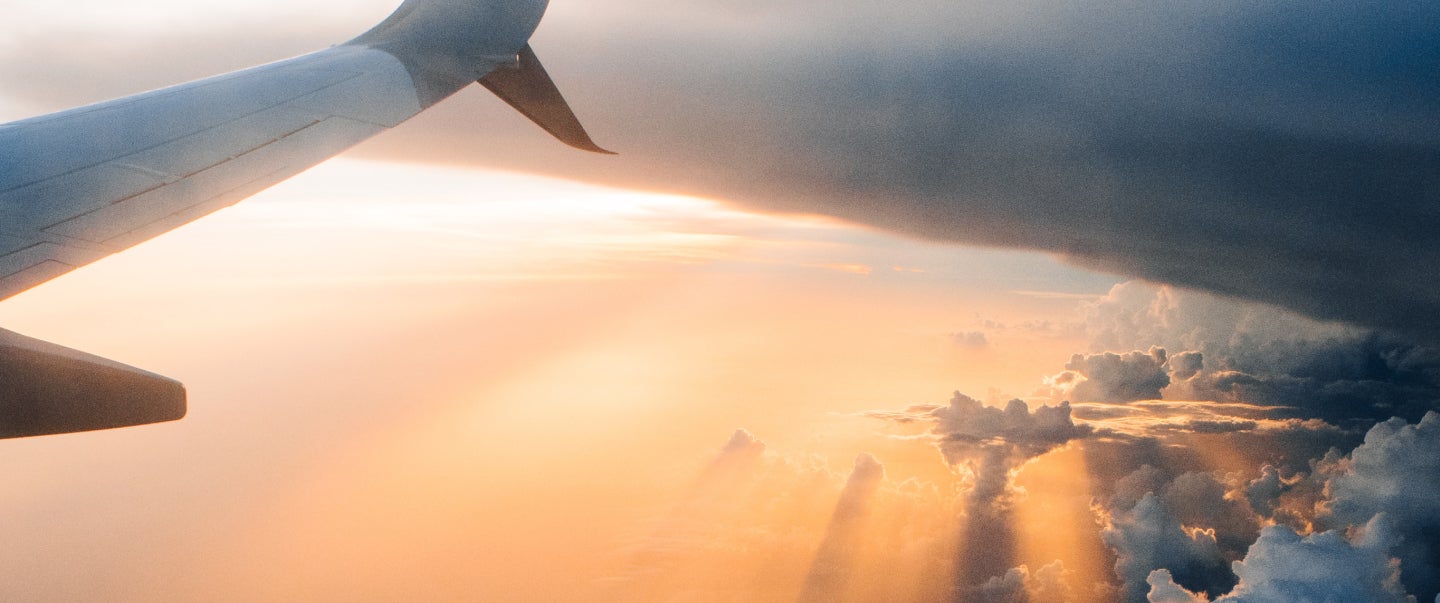 London Luton Airport
Digital transformation for a major UK airport