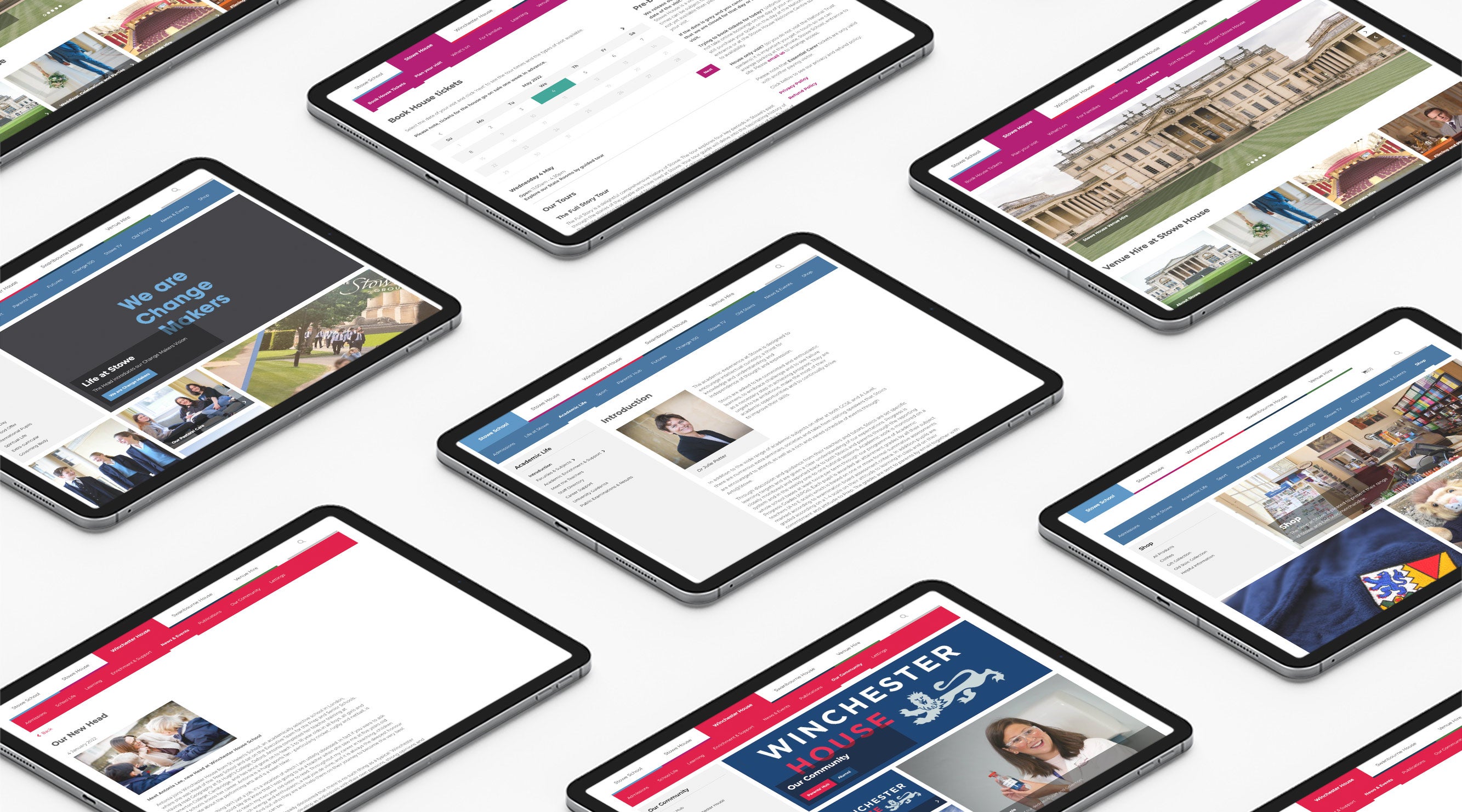 Stowe School
Two websites, one platform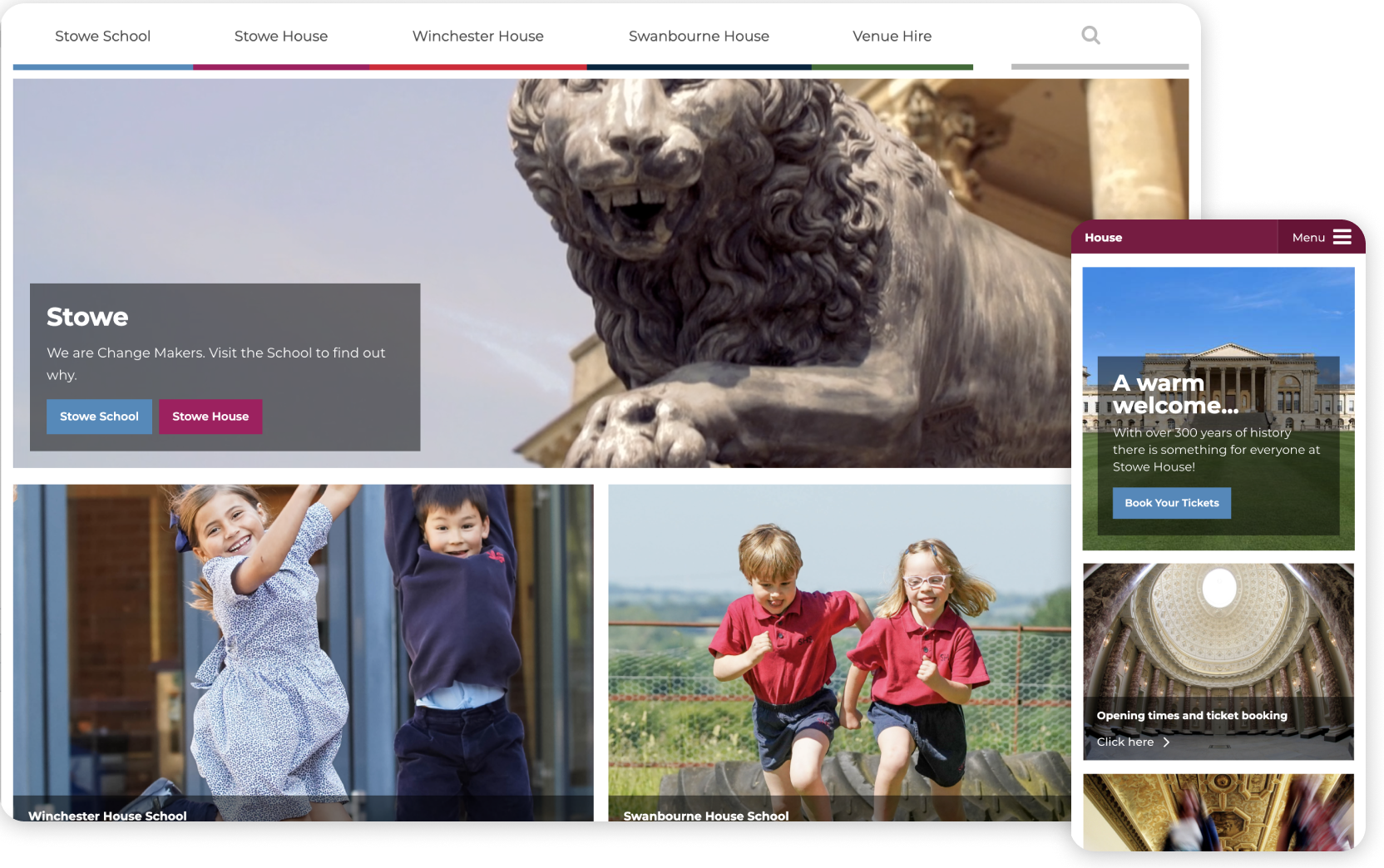 In the service of multiple stakeholders
Stowe School has a dual presence; it is one of the country's most prestigious private schools, as well as a tourist attraction. The nature of the client's dual services dictated the need for two websites on one platform, catering to different audiences.
Stowe was looking to re-invent the online experience for their customers, creating a highly visual journey that would enable the diverse consumer base to browse seamlessly.
The requirements
The website for the school was primarily targeted at parents, providing them with the tools to make an informed decision for their child's education. There was also a need to communicate school news with parents and pupils, offer a networking platform and create an ecommerce shop.
The visitor facing website for the tourist attraction had a different span of requirements. The website needed to showcase the house and grounds and their 300 years of history, alongside the range of experiences such as house tours, unique events, art courses and venue hire. Planning the trip and booking tickets were key services.
"Working with the Quba team has been a pleasure; together we have created a clear vision for our site. They were able to understand our complex requirements."
Decisive steps forward
We worked closely with multiple stakeholders, representing distinct business areas, to hone in on the objectives, requirements, personas and prospective design solutions. We achieved this through:
Collaborative workshops, such as sketching and card sorting, to lay the foundation for the website.
Looping the outcome of our research into the UX and UI process to structure the new website's design.
Interrogating the tech architecture to identify ways to highlight the visual experience while empowering the professional team to build highly visual landing pages and expand the site.
Powerful technology & great design
The two websites elevated Stowe School's offering while contributing to the wider business' efficacy in various ways. Some of the benefits of our approach were:
Increased resilience for the Stowe team, which could expand the website's architecture leveraging predefined content cards through a custom widget to select, filter and display global content.
Flexible content management with Kentico's scalable system and great potential for integrations.
Increase in enquiries and conversions across Stowe's services.
A highly branded, visual digital experience that caters to a diverse customer base.
Let's move you forward
Are your digital experiences holding you back in some way, or do you need to propel the business forward, quickly?
Get in touch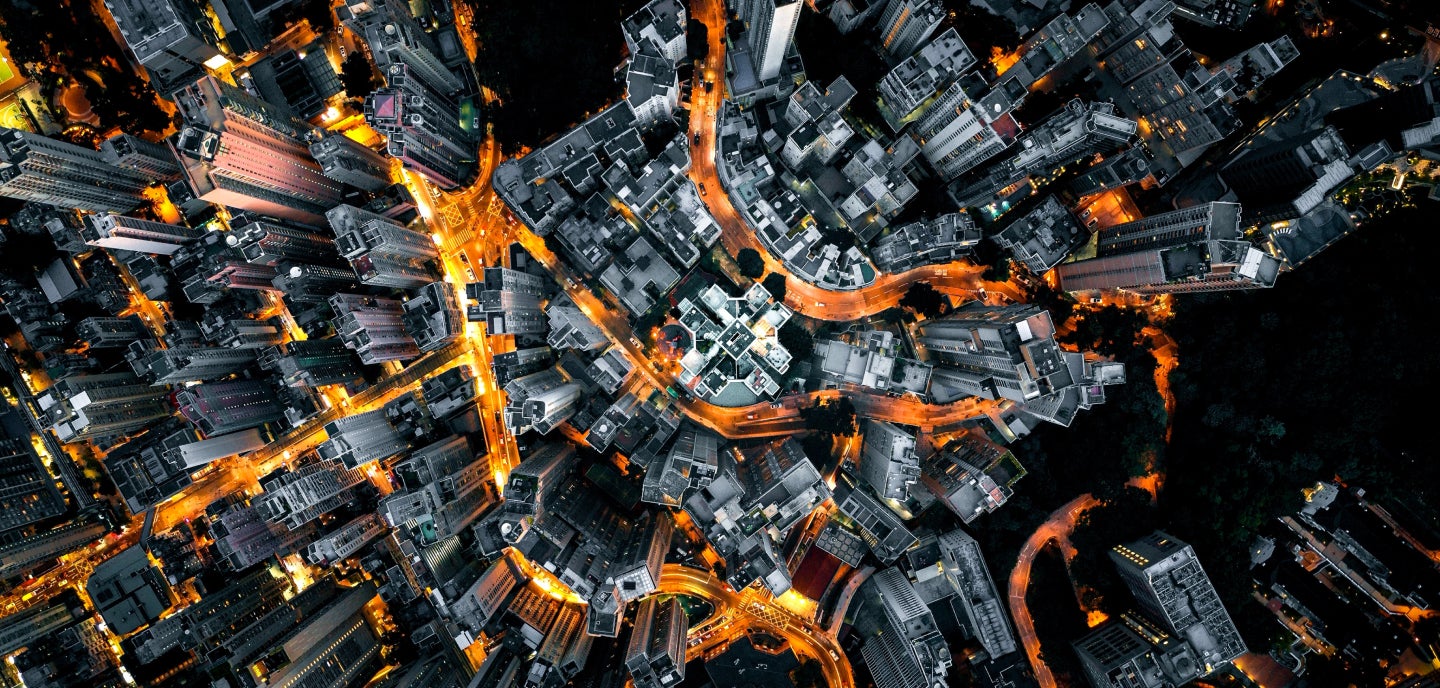 Tapestry
A legal portal supporting the needs of customers globally