Last week I got the opportunity to fly over from the UK for the first ever Umbraco US Summit in the fancy Charlotte Convention Centre in downtown Charlotte, North Carolina. In contrast to the physical coolness of room E220E (the Americans love their A/C), the atmosphere at the community day on Monday was warm and friendly.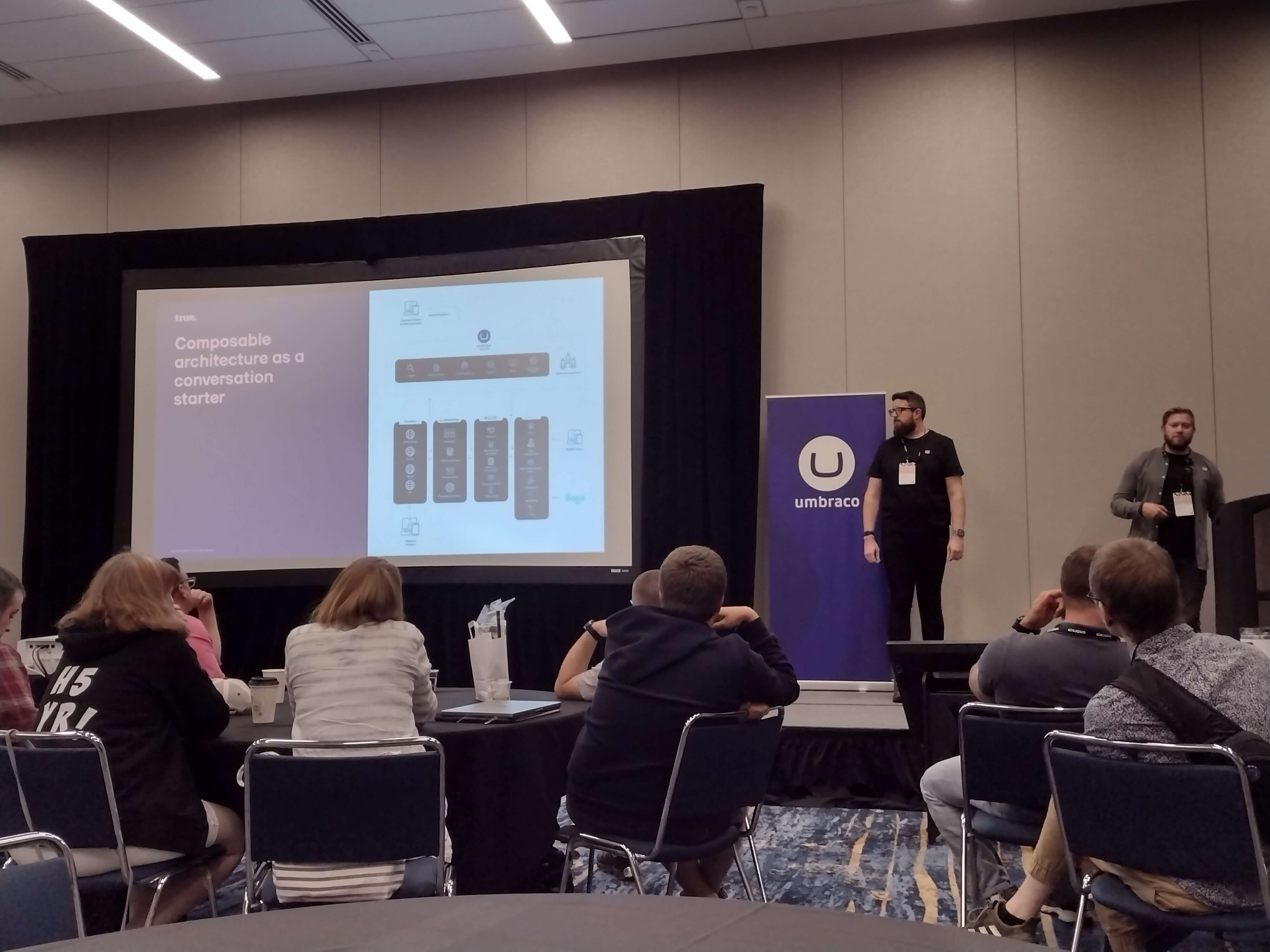 The broad theme of the day was collaboration, and there were loads of interesting talks by a range of people from across the Umbraco community – many of them also having crossed the Atlantic to be there.
We learned that the global developer shortage can be solved using Lego (by setting up coding clubs in schools), that Umbraco package development is a team sport with room for all, and that there are loads of different ways of getting help as developers, with each suited to different types of questions.
The stand-out session (second only to a wonderful tex-mex lunch) was a panel discussion where four experienced Umbracians helped us think through how developers can productively work together with designers and clients to produce websites which are a joy for content editors to use and remain beautiful, flexible, and maintainable for years to come.
I went home with a stomach full of tacos, a bag full of Umbraco swag, and a head full of ideas for how to work better with others – colleagues, clients, and the Umbraco community.
Day two saw a visit to Umbraco HQ for a community hackathon. While there's a limit to what you can get done in a short day, it was great to be around others who were putting into practice those collaboration skills we'd been hearing about the previous day. And, of course, the food was excellent once again.
A big H5YR to all those who put on a great event!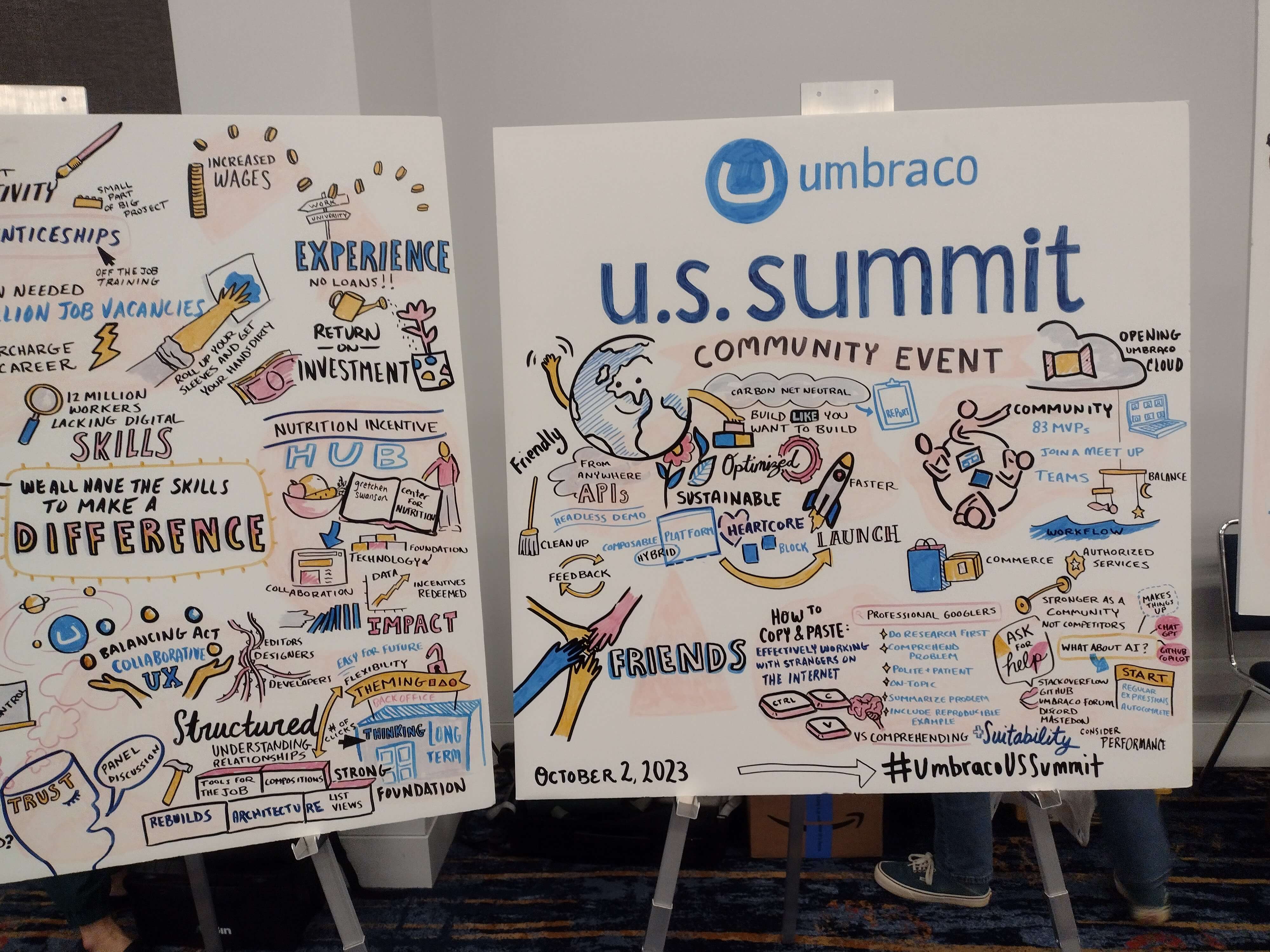 Get more of this by subscribing to our regular newsletter