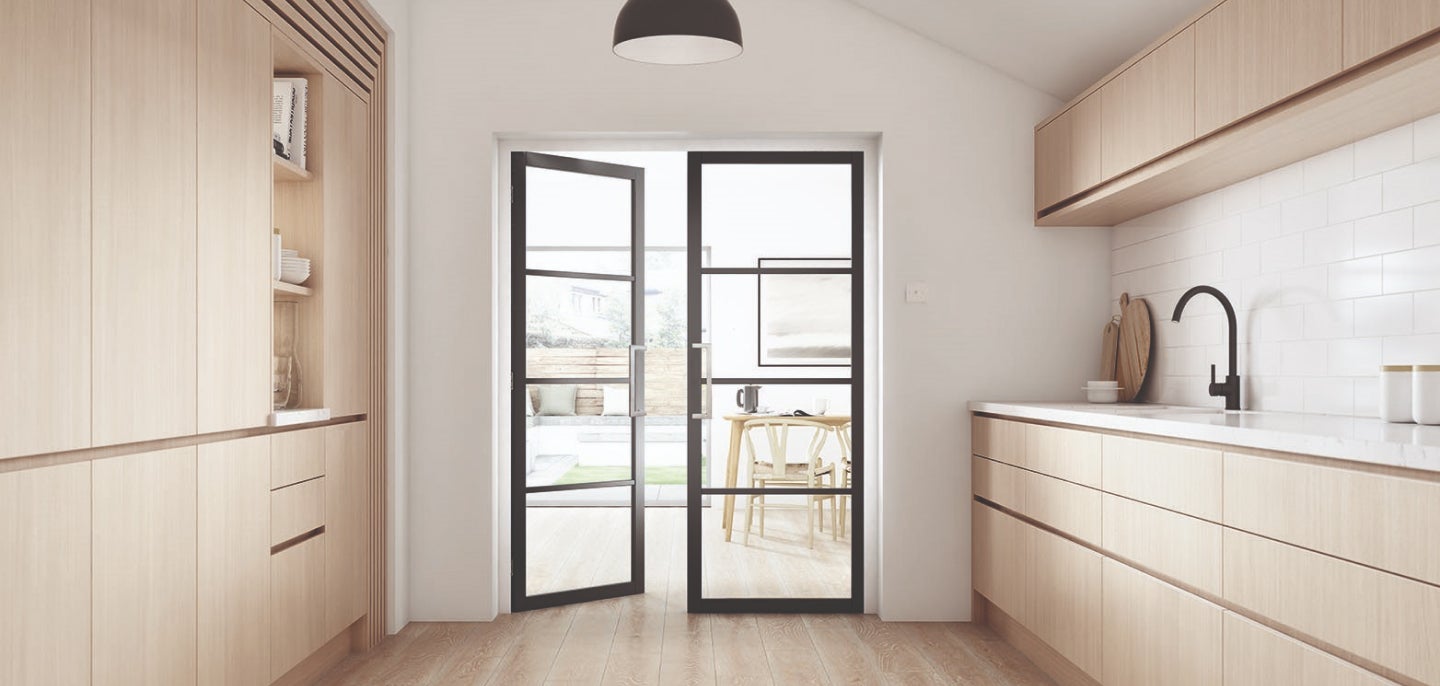 JELD-WEN
Transforming the web presence for a global manufacturer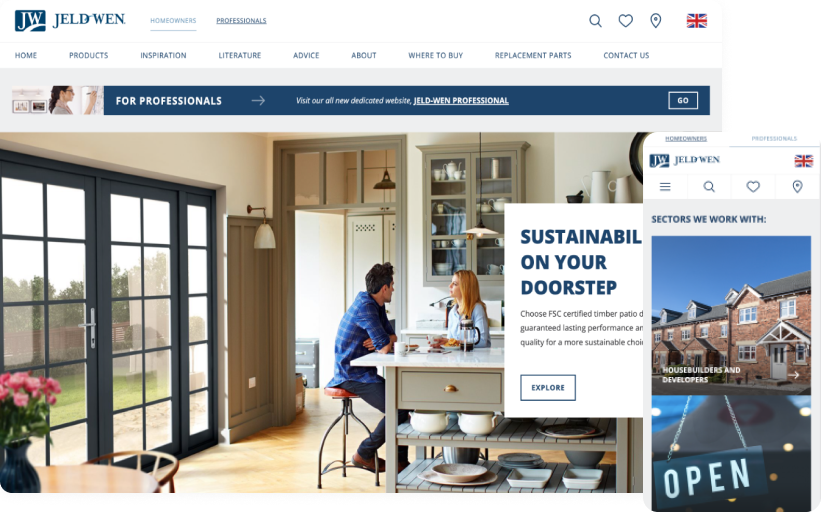 Rethinking the platform
JELD-WEN, one of the world's leading manufacturers of timber doors, windows and stairs, sought a web technology agency to work on evolving their web presence. Creating a frictionless experience for their users, while ensuring a continuous increase in their internal capabilities, formed the pillars of this project.
The project spanned the global JELD-WEN website alongside sub-brands or geographically specific websites, creating the challenge of finding efficient working processes to manage a pan-European multisite presence.
Reflecting on the user experience
JELD-WEN caters to a diverse customer base, including homeowners and professionals. Working to create a user experience that would address the unique needs of all user groups created a challenge. The focus was on the site's usability and the capabilities for JELD-WEN's professional teams to streamline processes internally, factoring in their geographical distance.
JELD-WEN's vast and continuously updated product catalogue dictated the need for increased discoverability, that would result in a smooth user experience. Multiple B2B product specifications would also contribute to this outcome, as audiences are empowered to find exactly what they need.
"We have moved our entire digital program to Quba and we feel like we are moving in an extremely positive direction that is not only going to improve our confidence but ultimately the user experience and journeys of our customers."
Improving the web presence, one step at a time
We worked together with JELD-WEN teams, kicking off the project with a code audit that would enable us to cement our understanding of the existing platform. Following this initial step:
We set a roadmap for future work, following a thorough discovery workshop.
We rebuilt the product data import system, for effortless product import processes.
We refined product filtering, improving discoverability and adding ease of use and flexibility for B2B consumers.
We reviewed the website's architecture and navigation, to increase usability and discoverability.
The essence of our work
Added efficiencies and functionality that strengthen the existing platform.
An enhanced user experience with a focus on discoverability and seamless user navigation.
Time efficiency for internal teams, cutting manual labour out of the equation.
Quality support - that works across the board.
Let's move you forward
Are your digital experiences holding you back in some way, or do you need to propel the business forward, quickly?
Get in touch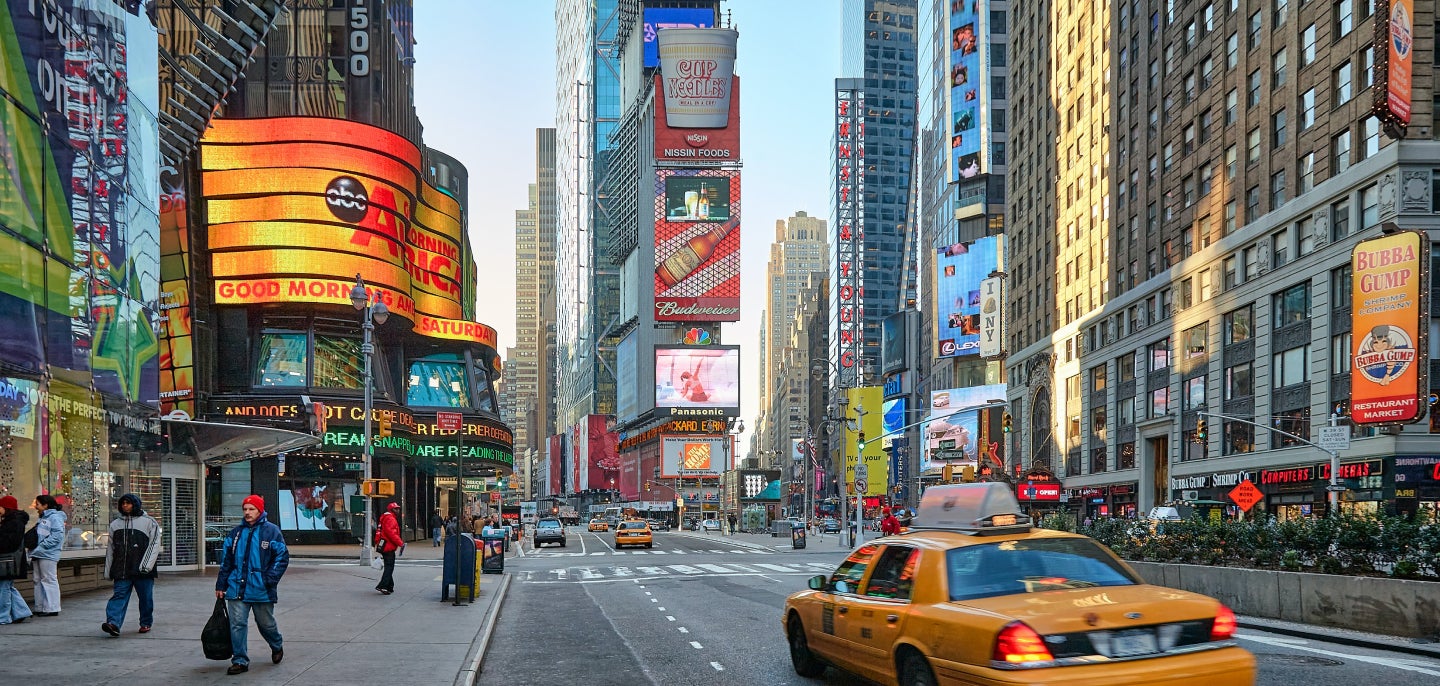 Maxis GBN
Quality support that advances a global network
Quba Care