The awards ceremony was the culmination of the 2023 BigCommerce EMEA Agency Partner Day.
The day kicked off with a VIP Roundtable hosted but by the BigCommerce CEO, Brent Bellm.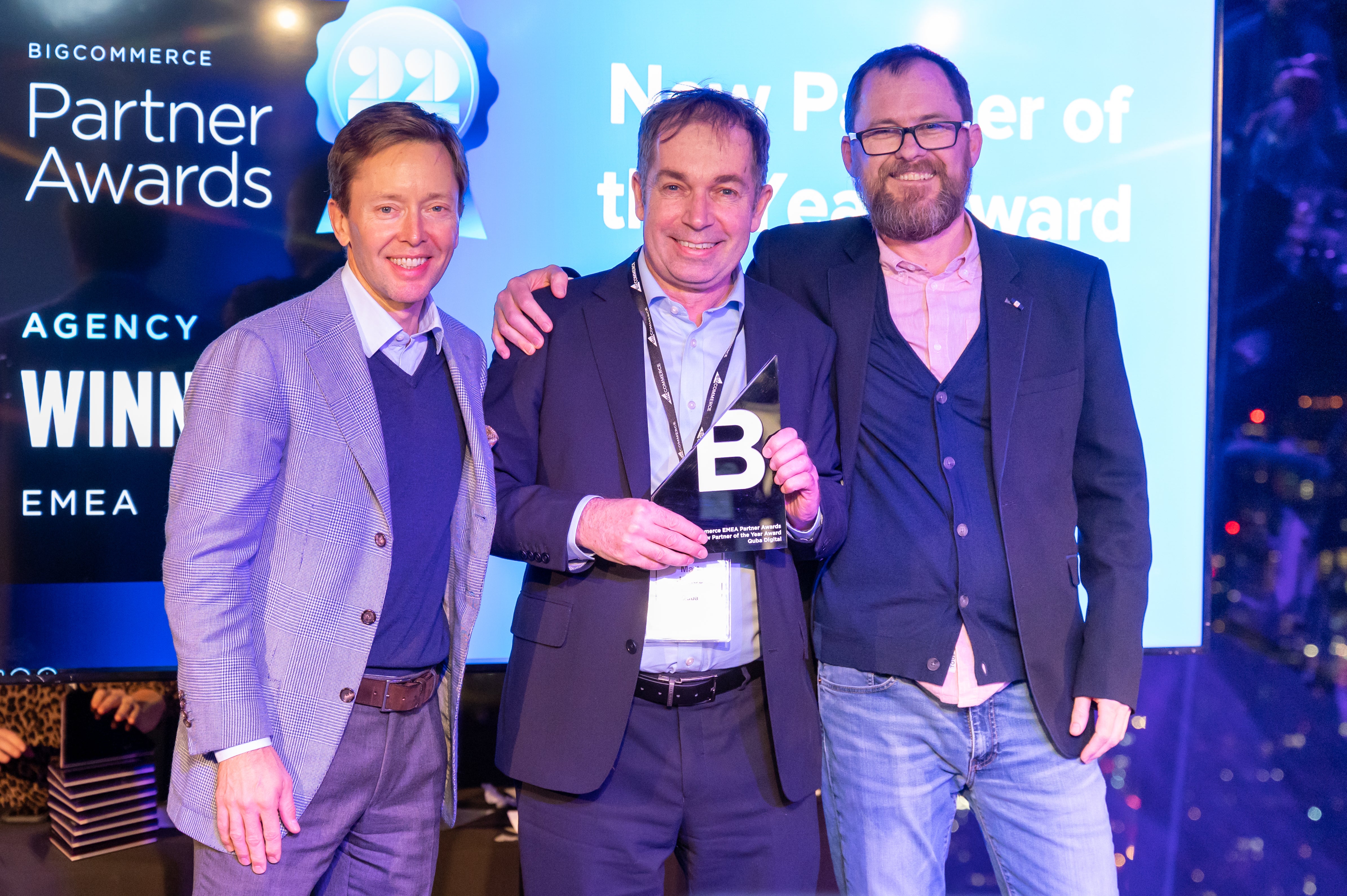 This was followed by an afternoon of presentations and panel discussions, covering insights into the plan for the enterprise market strategy and B2B market strategy.
The evening was set aside for the partner awards and dinner. Recognising outstanding partner achievements, it was very well attended with agencies for all corners of Europe and further afield.
We would like to congratulate the other nominees and winners and thank BigCommerce for hosting a great event.
If you would like to find out more about BigCommerce then speak to me by getting in touch here or view our BigCommerce page.
Get more of this by subscribing to our regular newsletter