Quba has been in the web technology space for a while now – 22 years if anyone's counting – and investing in its people has always been woven into the agency's very fabric. Celebrating the 10-year anniversaries of two team members within a short span of a couple of months is a testament to that!
We caught up with both Ji and Gareth, to chat about their experiences within the agency.
Gareth's trip down memory lane ranged from his interview process with Ben, Quba's current Technical Director, to legacy tech, highlighting how far Quba's come in the years he has been a part of the Development Team. Gareth's professional growth went hand in hand with Quba's evolution: "During that time, I've progressed from a Junior to a Senior Developer as well as taking on the role of Head of Azure Development. I've also collected a wide variety of certifications over the years – from Microsoft, Kentico, Sitefinity & Sitecore, to name just a few!"
When coming across a team member that's been a part of a specific team in an agency for a fair chunk of time, it's always worth wondering why that is: "What's kept me at Quba is the ever-changing variety of platforms and technologies we get to use as well as the freedom to experiment and try new things. The people aren't too bad either!" says Gareth.
Ji also started off as a junior, with no professional experience. "Quba has been a great place to start to my career in web development – so good that I'm still here a decade later!" he jokes, adding that he's now a senior with more projects under his belt than he can count.
"I've loved the variety and challenge of the work and have learnt so much from a lot of gifted people. And it's been great fun, too – playing FIFA and Settlers of Catan at lunchtimes is a particular highlight! Quba has changed and grown a lot in that time, and it's exciting to think where we might be in another 10 years."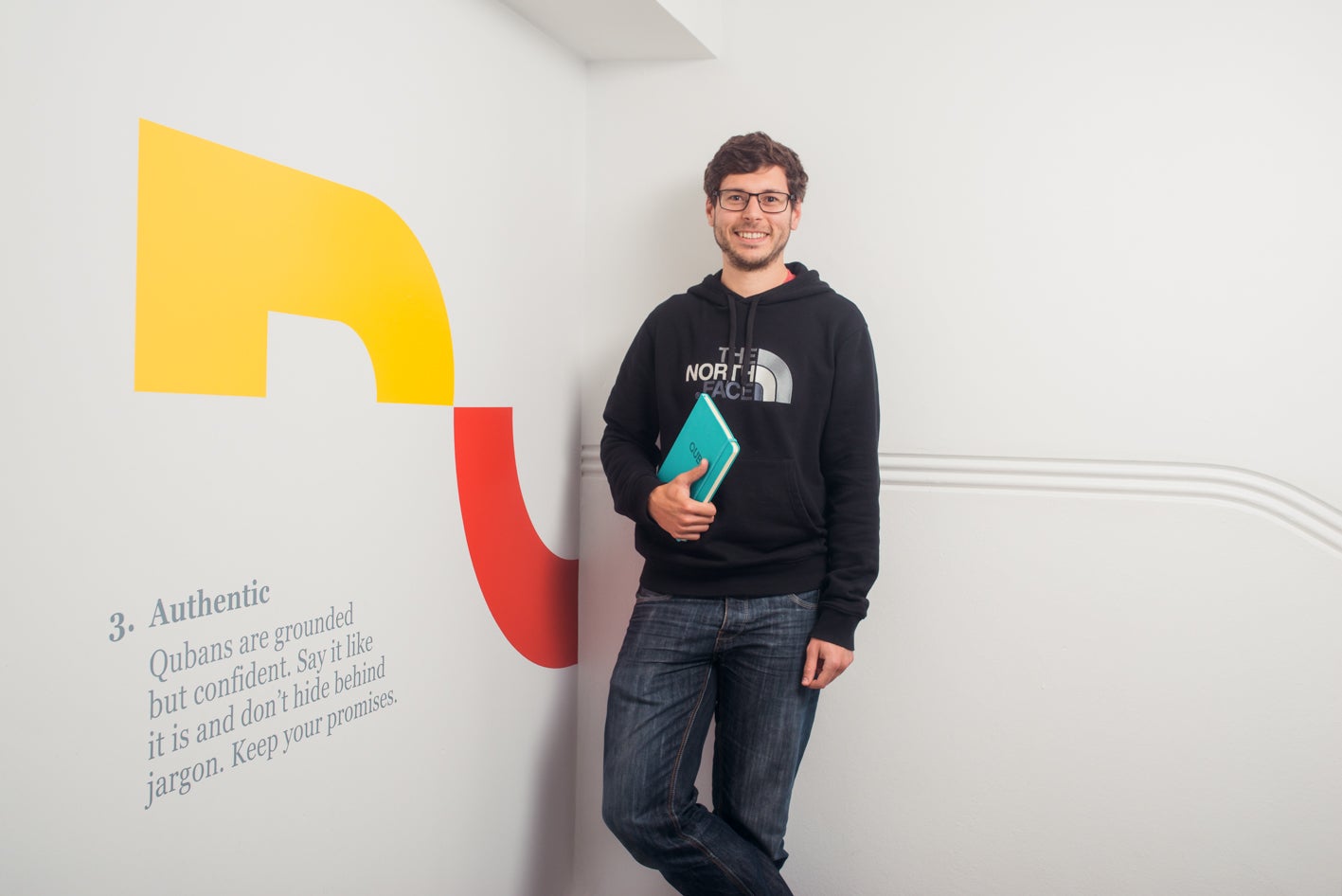 Having people around for several years is a great accomplishment, not simply because of the professional environment and work culture we strive to create, but also because of the impact within the technical team.
Quba's technical philosophy guides our work, and a key ingredient within it is consistency. We work towards a recruitment process that stands the test of time – whilst ensuring that we expand on our capabilities with people that are keen to contribute to both the evolution of Quba's client work, as well as their own professional growth.
This approach doesn't just work for us, it works for our clients as well. Consistency within the technical team means consistency across development protocols and contributes to repeatability – a pillar of our technical philosophy.
"I have interviewed many developers whilst being at Quba, but Ji and Gareth both stick in my head" says Ben Franklin, Quba's Technical Director, , who himself has been at Quba 15 years "not least because they both got further than anyone previously on the logic puzzles that formed part of the interview process! It sounds cliched, but there is a certain type of person that is naturally a Quban – it's hard to quantify, but it's obvious when it exists in someone. Ji and Gareth fit into this category.
I honestly couldn't do my job without them. Their knowledge, quality and consistency of delivery all come together to make them amazing developers. It is testament to their commitment that they are constantly striving to improve themselves and Quba 10 years later, and I can't thank them enough for all they do."
Get more of this by subscribing to our regular newsletter