We're a Kentico Xperience Gold Partner. In 2019 our developers passed the Kentico Expert accreditation, held by only ten agency partners in the UK. Kentico has been our platform of choice for over 10 years and because we're a Microsoft accredited partner we're able to integrate Kentico with other systems and applications and customise it to fit your exact needs using bespoke modules.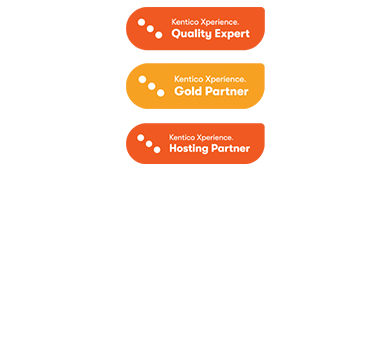 Enterprise marketing suite
Connect all the dots with the Xperience in-house enterprise marketing, from contact to sale. Contacts can be categorised by persona, and their activity tracked so that their journeys can be personalised. Lead scoring points govern marketing automation according to your parameters, which can be adjusted according to analytics.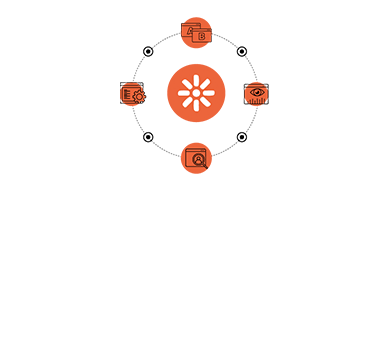 Integration with other systems and web services is vital for most enterprise-level websites creating a seamless experience for your visitors and streamlining processes. Our team have the technical accreditations and extensive integration experience necessary to make sure you get the most from your web platform, mitigating risk and delivering rapid solutions that are secure and resilient.
Multisite and Multilingual
Xperience's multisite capability allows you to manage all your websites within one platform interface. Multiple business strands serving different markets and clients can all share the same centrally-controlled content, creating brand cohesion. Multilingual tools let you oversee automated language localisation, translation projects, language-specific site structure and much more.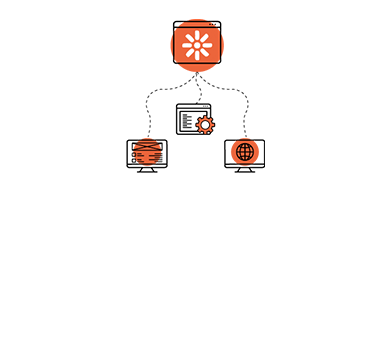 Let's move your forward
We're passionate about giving people the technology they need to perform. Let's talk about what that means for you.
Get in touch